Conversion tracking
See what content creates conversions
Learn what newsletter content drives subscriptions, purchases, ad clicks, or other desired outcomes.
GlueLetter tracks your important conversion events — driving subscriptions or purchases on your website, ad clicks in your newsletter, or traffic to a landing page.
It tells you what campaigns, links and topics directly drive those results.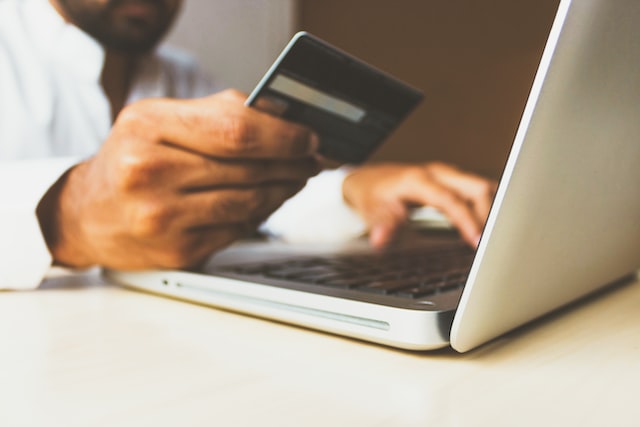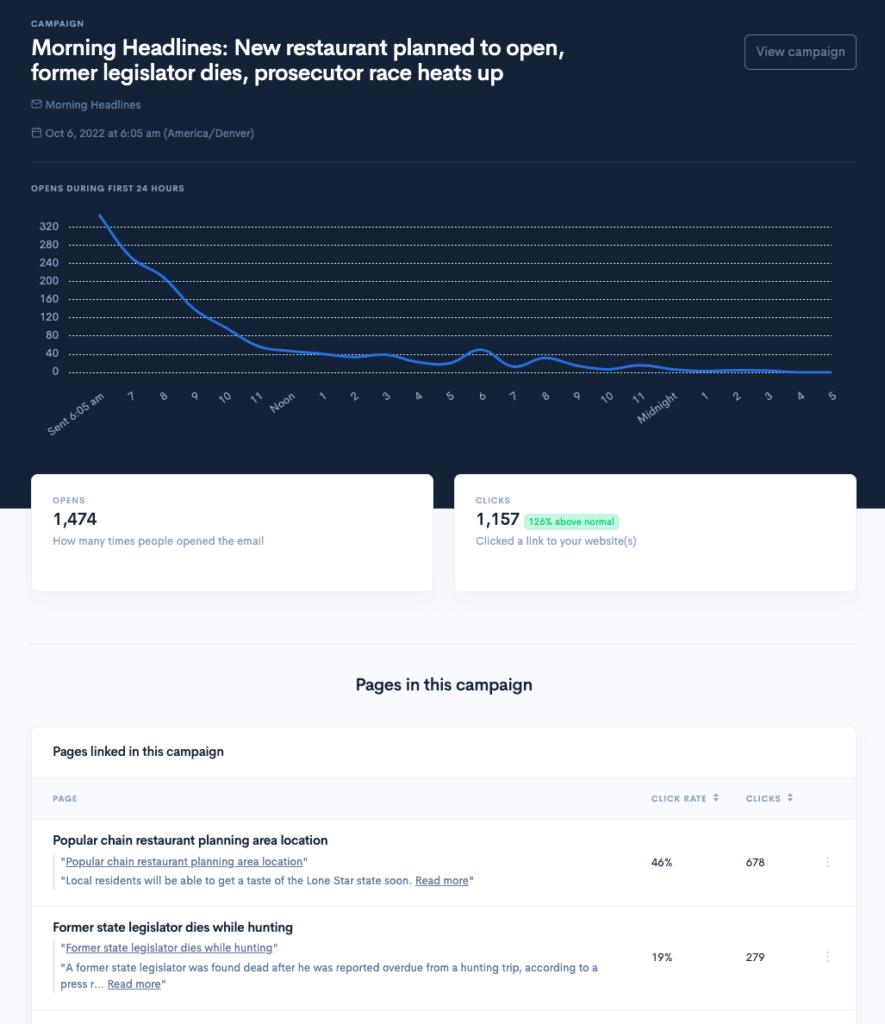 newsletter metrics made easy
Easy analysis for each campaign, subject line and link
GlueLetter tracks every campaign, every subject line, every link. It tells you what got readers to open and to click. And how newsletter metrics are changing over time.
Link Scores measure the performance of the links in your newsletters on a 0-100 scale.
With Link Scores, you'll be able to see at a glance how your newsletter's links are performing and make informed decisions about the content you include in your future newsletters.
Topics and trends analysis
What topics drive engagement?
Most email analytics just tell you the number of clicks on each link.
GlueLetter goes further, with advanced content analysis to detect the topics of content, and which ones are performing well across multiple links and campaigns.
Get to know what topics consistently drive opens and clicks with topic tracking and trend analysis from GlueLetter.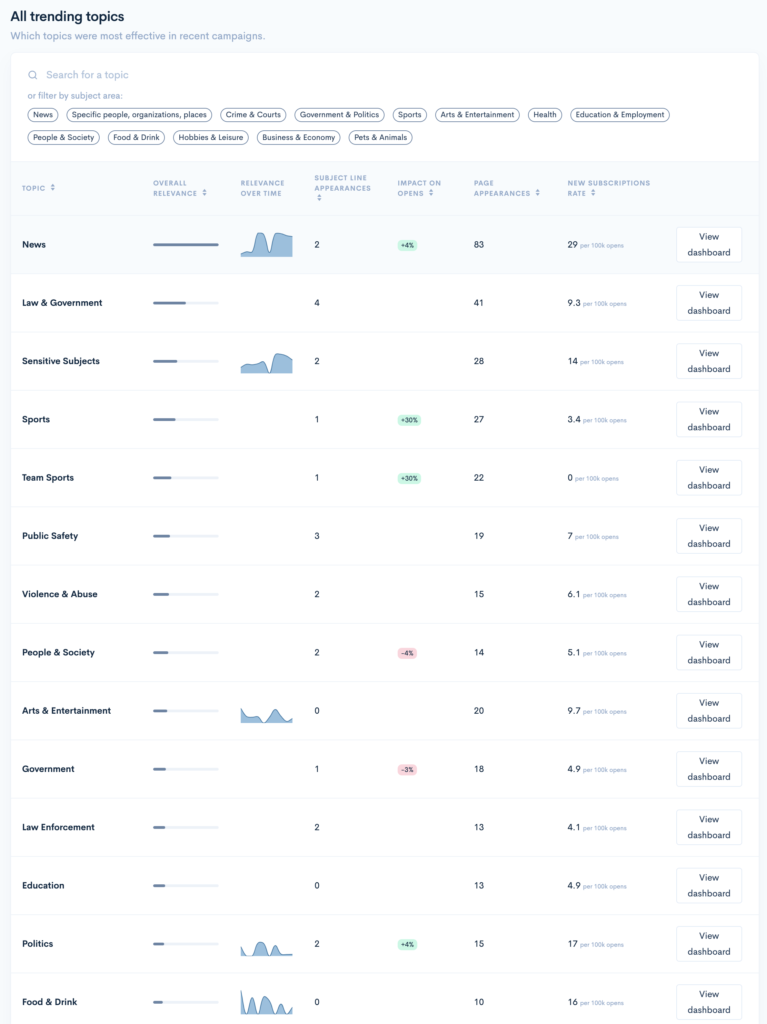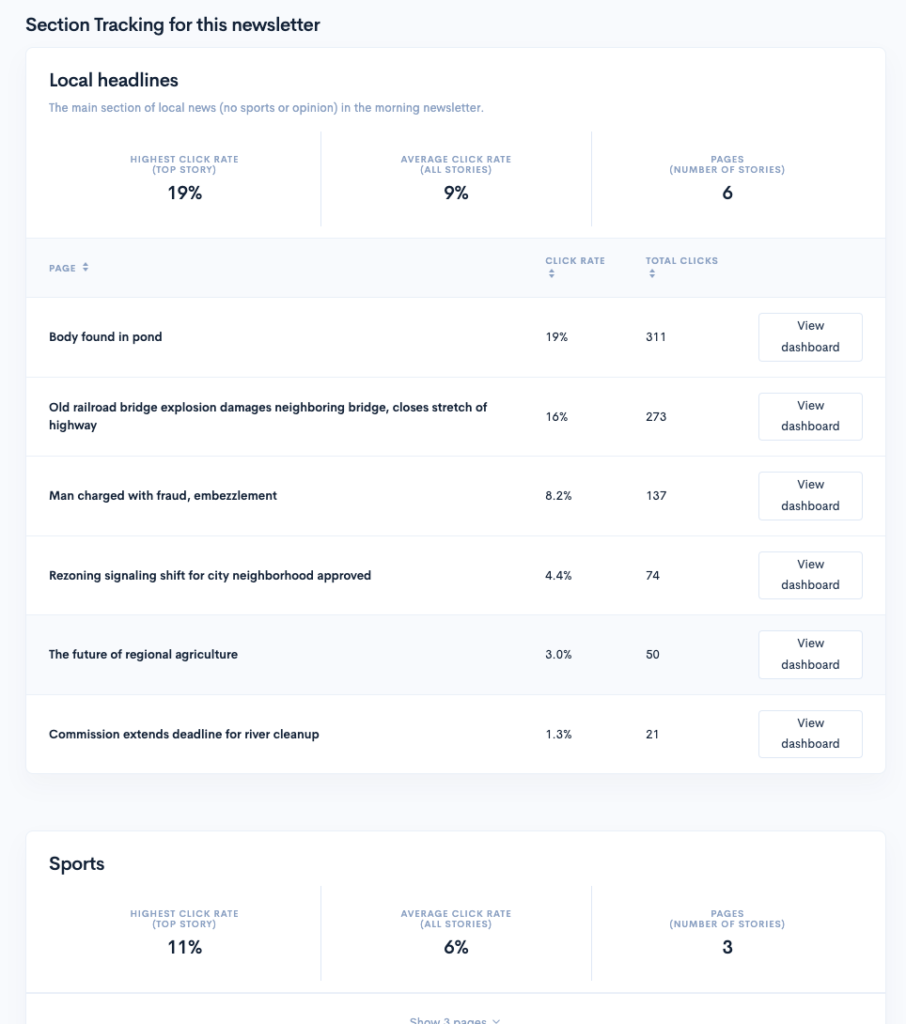 Section Tracking
Which parts of your newsletter get read?
Section Tracking automatically tracks links in different sections of your newsletter, allowing you to understand which sections are more or less successful at driving clicks or conversions.
With Section Tracking, you can evaluate and refine the structure of your newsletter products, maximize their impact and ensure that your subscribers are receiving the content that they are most interested in.
Here's how it works: simply assign different sections of your newsletter to different tracking categories (e.g. "Top Stories", "Editor's Picks", etc.), and Section Tracking will automatically track the performance of those sections, providing you with data-driven insights into what is resonating with your audience and what needs improvement.
With Section Tracking, you can:
Gain valuable insights into the success of different sections of your newsletter
Evaluate and refine the structure of your newsletter products to maximize their impact
Improve the relevance and engagement of your newsletter content
Rollup reporting
Combine data across products
GlueLetter combines insights and analysis for all your newsletters, to provide the fullest picture of your audience interests.
No matter what services you use to send emails — Mailchimp, Salesforce, Sailthru, or any others — we import and improve your data.
You can choose to analyze a single campaign, all campaigns from one newsletter, or your total audience across multiple newsletters.
Integrate all your newsletter audience data with GlueLetter.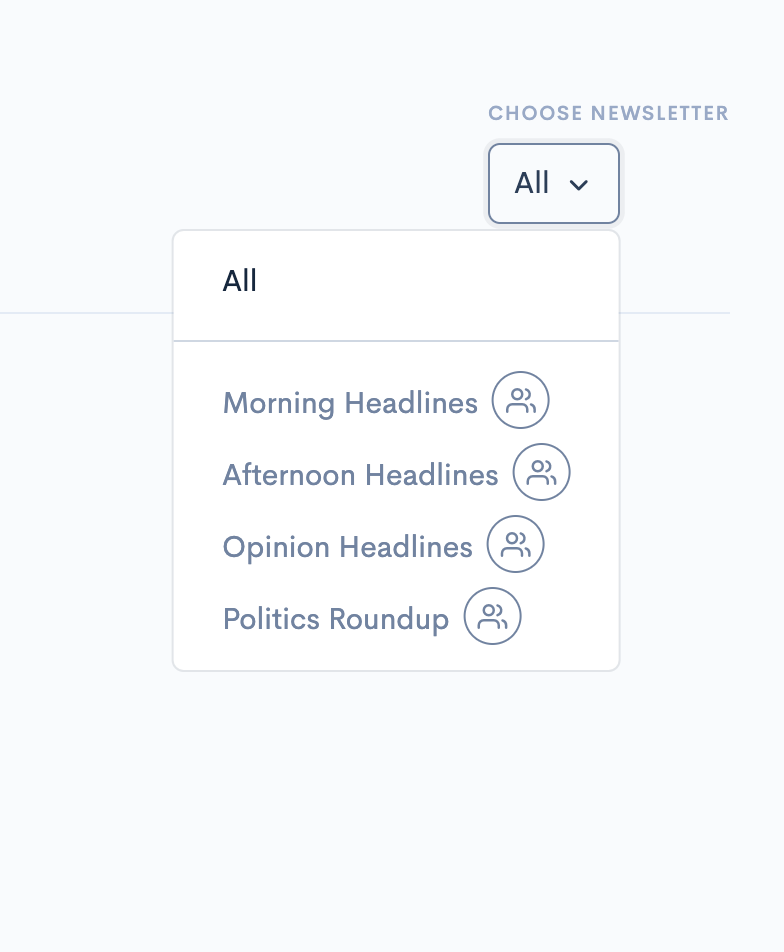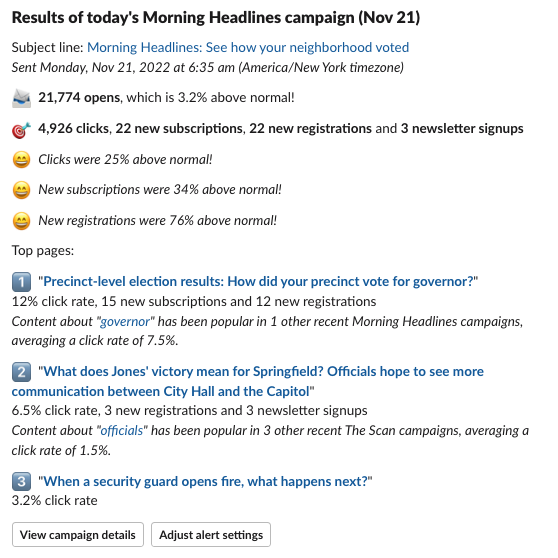 Slack and Email Delivery
Simple, useful reports pushed to your Slack or email
Newsletter authors are busy people with many other job responsibilities. Who has time to remember to go look at analytics?
GlueLetter makes it easy to stay on top of your data, sending smart reports directly to the relevant people via Slack or email. Get daily campaign reports and weekly newsletter insights that summarize just the highlights.
You click through to full data and dashboards when you are ready.
business results
Deliver financial outcomes
Whether your organization has subscribers, members, donors or customers — the habit-forming power of newsletters is the key to winning and keeping them.
GlueLetter makes it easy to listen to your newsletter audience, so you can maximize their conversion, retention, sales or other key outcomes.
Take your newsletters to the next level
Get in touch with us